Fertility Massage
Our Edinburgh Fertility Massage is a gentle treatment which works on the lower back and abdomen. It brings the organs within the abdomen back into alignment, releases tension and strengthens the surrounding muscles and ligaments, which in turn improves blood circulation and lymph flow.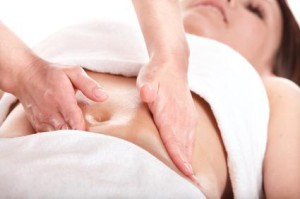 Fertility massage helps you and your abdominal area to feel much more light and free. It supports women at any stage in their reproductive lives, from menstrual difficulties in young women to the menopause and beyond.
If you are trying to conceive, fertility massage:
* increases circulation to all the reproductive organs
* promotes hormonal balance and helps to ease symptoms associated with PCOS, endometriosis, fibroids, heavy & painful periods, IBS, Crohn's disease
* helps the body to rid itself of stagnant blood, tissues and scar tissue
* helps to reposition a tilted uterus and promotes production of cervical mucus
* eases tension, stress and releases emotional trauma, helping you to connect to your womb and potential babies
These sessions are offered by Rebecca (Bex) Chisholm.
Venue:
Please note that Fertility Massage treatments take place at Central Studio, 14A Broughton Street Lane, Edinburgh EH1 3LY.
Prices:
90 minute initial consultation including full treatment £78

60 minute follow up appointment £50